8 Long Hairstyles We Love
by Marianne Colahan April 14, 2015
Long Hairstyles
Long Length Hair - It's the most enduring hairstyle you can think of, from the flowy tresses found in iconic Renaissance paintings to the long, angled locks seen on contemporary catwalks. And it seems easy, too—just let it grow!
But it's important to think about long hair both in terms of face shape and hair type, so you can create a long length look that channels your inner and outer goddess or supermodel. The experts at Madison Reed have created a guide to finding the perfect long hairstyles for any face.
Long and all one length hairstyles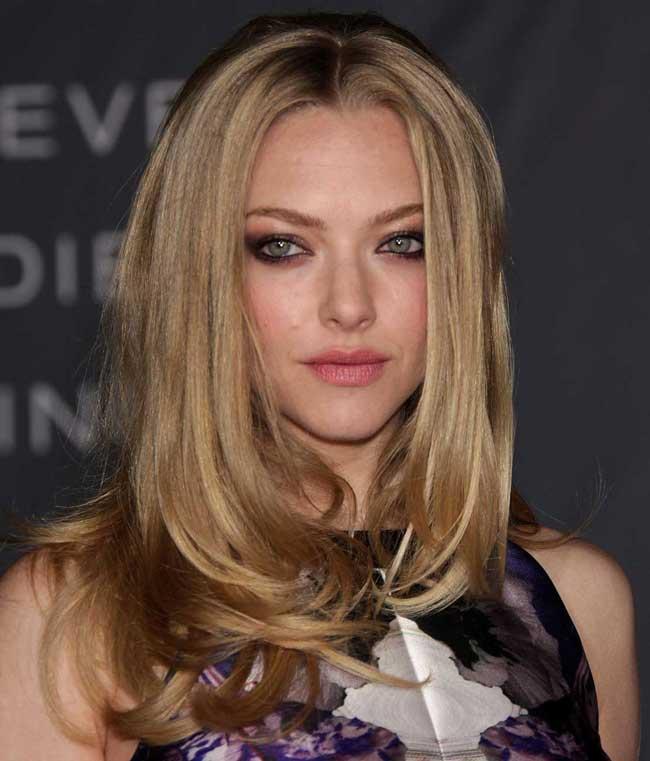 Amanda Seyfried image via Bigstock
An old classic—imagine the original festival chicks of the sixties and seventies—the long and all-one-length hairstyle is ideal for women who have straight or wavy hair of medium thickness. This cut best complements round and square faces, as the added hair length help elongates the face. We recommend keeping the cut between the top of the breast and the collarbones—the longer the hair, the thinner and less refined it will look. Blowdry the ends of the hair with a round brush to soften the style against your shoulders.
Long hairstyles with a fringe
Jessica Biel image via Bigstock
People with long and oval faces can rock long, all-one-length hair too. Adding bangs to the look gives horizontal interest to the vertical look, helping to balance the overall style. We like the look of thick fringe on long and oval faces, and lighter fringe on round, heart, and square face shapes. If your hair is thick, dare to wear it breast-length. For finer hair, keep this look closer to the collarbone. Blowdry it with a round brush for a soft look, or a flat iron for a more edgy, sleek style.
Long layers
Lucy Liu image via Bigstock
A similar style to the all-one-length look, this long hairstyle adds some softness to the ends of the hair, while still keeping a focus on the length. This can be an easier style to pull off than the all-one-length style, which can feel too blunt for some women. Long layers at the ends of the hair—rather than by the face—keep the hair looking long and flowy. This hairstyle is ideal for women who want to avoid lengthy blow-drying or styling routines, as you can towel it dry and go without worrying that the ends are uneven or harsh.
Long and multi-layered hairstyles
Eva Longoria image via Bigstock
The long and multi-layered look seems to be made for heart-shaped, long, and oval faces. Layers closer to the chin help add width to the look, balancing a thinner jaw line, while the longest layers keep the look fun and flirty. This style also adds volume and dimension for thinner hair types. Be careful not to take those short layers too high or the long layers too short, or you'll be rocking The Rachel all over again.
Long and multi-layered, curly hair
Beyonce Knowles image via Bigstock
If there's one piece of advice every curly-headed woman needs to hear, it's that you should never trust a stylist who cuts your hair as if it's straight. All-one-length hairstyles don't typically work for women with curly hair, who need different length layers to provide shape and dimension to the style. This layered style works for all face shapes and curl types, including tight textured curls and looser coils. Hit longer lengths for round and square face shapes, and shorter lengths for long and oval faces.
Long curls with a fringe
Bella Thorne image via Bigstock
Curly-haired women with long, oval, or heart-shaped faces can benefit from equalizing fringe just as much as straight-haired women can. This long, thick fringe balances longer face lengths, as well as the long length of the hairstyle. Women with round and square faces can also master this look—just keep the layers long to avoid adding too much weight around the face and neck.
Long and multi-layered with a side bang
Kristen Bell image via Bigstock
The side bang is the perfect compromise for a woman who thinks she wants bangs, but can't pull the trigger on a full-frontal fringe. This look helps add interest around the face–the long side bangs communicate with the shorter, face-framing layers, which are then balanced with longer layers. This hairstyle works with all face shapes, but round and square faces should aim for a longer overall length than women with longer face shapes.
The in-betweener
For women with fine hair who struggle to get their hair to longer lengths, a cut that meets in the middle is a great way to find your own long look. Long layers within a collarbone-length haircut give a softer take than an all-one-length cut, while giving the illusion of more length to the style. This style works for straight and wavy hair types, and its balanced, even look will complement all face shapes. For curly hair, consider adding shorter layers with the long layers to create a full, shapely look.
Share Your Photos: #MADISONREEDCOLOR