We know you have your own unique hair needs and sense of style. That's why our Color Crew offers personalized consultations! Read on to find out what we did for Irena.
Irena came to Madison Reed looking to tone down the warm tint in her hair. To add cooler tones that would complement her cool skin tone, we used permanent color in Torino Brown to cover grays at the roots and our Espresso Gloss to revive hair color on lengths and ends. This gave Irena a rich cool dark brown that she was thrilled with. Look at that shine!
Starting Level:
4
Previously colored?
Yes
Skin tone:
Fair, Cool
Hair Type:
Wavy
Gray:
30%
Madison Reed Shades Used:
Radiant Color in Torino Brown (5NA) on roots
Color Reviving Gloss in Espresso on mid-lengths and ends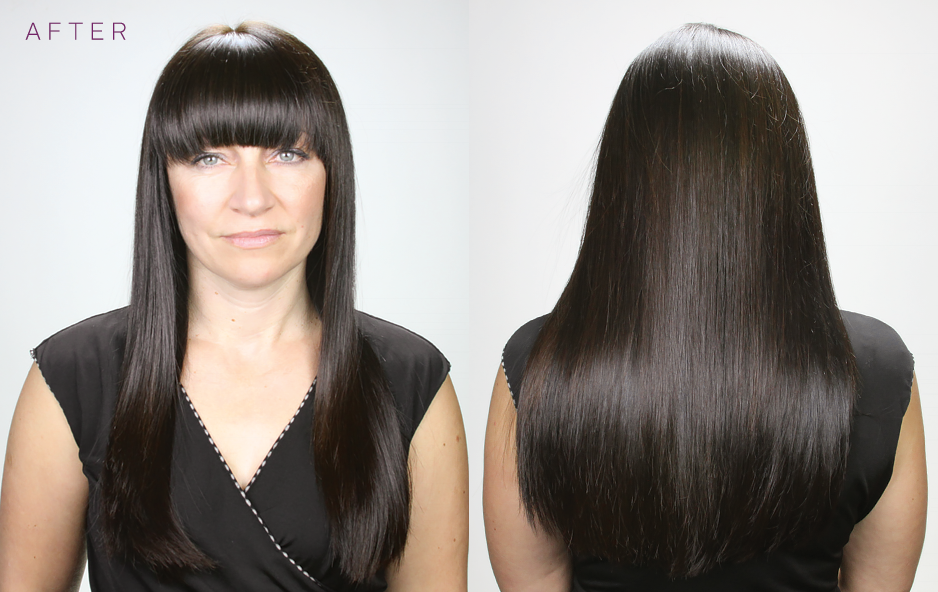 Now it's your turn! Build your Hair Profile or call the Color Crew, our team of certified colorists and professional stylists. They love listening to your hair history and tailoring suggestions to suit your needs. At Madison Reed, we love to help people look and feel their very best!
Check out the latest Brown Hair Color Ideas to find your next inspiration!
And don't miss our Madison Reed Hair Color Chart.
Share Your Photos: #MADISONREEDCOLOR