Your Perfect Hair Color: Poignant Perugia Black
by Natasha Siebert June 18, 2014
Looking for your perfect hair color? We're here to help! Twice a month we feature one of Madison Reed's radiant, multi-tonal shades, along with complementary colors, style suggestions, and examples of celebrities who make this color look fabulous!
This shade is a sapphire black with hints of blue, perfect for cool tones.
Complementary Colors: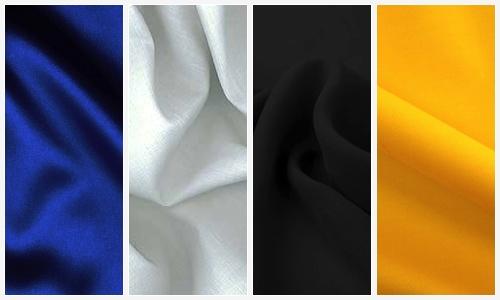 Some of the best colors on black hair with cool tones include colors like blue, white, and black and bright yellow.
Style Selections:
A few style suggestions emphasizing the primary color palette: (From left to right) Liban Shawl Dress from Anthropologie, Elotes Layered Necklace from Anthropologie, the City Dreaming Clutch from Ruche and Free People's Fundamental Wedge.
Celebrity Matches:
Celebrities who wear this hair shade well include: (Photos left to right) Daisy Lowe (We Women – Getty), Courteney Cox (We Women), Catherine Zeta-Jones (Pop Sugar – Getty), Selma Blair (Jamie McCarthy/Getty), Camilla Belle (Choose Hairstyles), Taraji P. Henson (Short-Haircut).
Colored your hair recently? Don't forget to post photos using #MyMadisonReed on Facebook, Instagram, Pinterest, and Twitter! We'd love to see the results!
Share Your Photos: #MADISONREEDCOLOR