Your Perfect Hair Color: Captivating Como Light Brown
by Natasha Siebert {{"2014-07-17T08:00:25-07:00" | blogDate:'MMMM d, y'}}
Looking for your perfect hair color? We're here to help! Twice a month we feature one of Madison Reed's radiant, multi-tonal shades, along with complementary colors, style suggestions, and examples of celebrities who make this color look fabulous!
This shade is a light golden brown with hints of mahogany.
Complementary Colors:
Some of the best colors to wear with this light warm hair color include Bright Blue, Amethyst, Gold, & Sand.
Style Selections: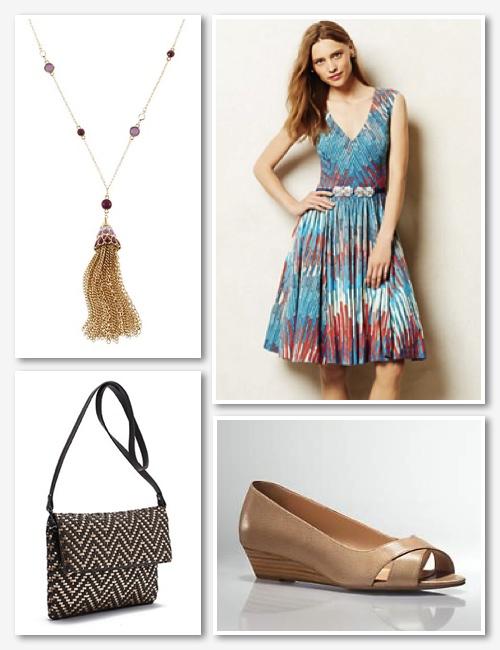 Keep your accessories warm and soft to go with your bold colors. (Photos from left to Right) Starlet Enamel Tassel Necklace from WhiteHouse Black Market, Gallery Row Dress from Anthropologie, Color-Blocked Fold-Over Clutch in Chevron Leather Weave from Eileen Fisher, and Tegan Tumbled Leather Crisscross Demi-Wedges from Talbots.
Celebrity Matches:
Check out the latest Brilliant Brown Hair Color Ideas from Madison Reed to find your next inspiration!
And don't miss our Madison Reed Hair Color Chart.
Colored your hair recently? Don't forget to post photos using #MyMadisonReed on Facebook, Instagram, Pinterest, and Twitter! We'd love to see the results!