How To Lighten Your Hair Safely this Summer
by Sherod Taylor July 22, 2014
Do you want to lighten your hair this summer? Here are some of our favorite tips to getting lighter hair more naturally.
How to Lighten Your Hair
photo courtesy of Gr8LakesCamper
In addition to tanning your skin, the sun has a natural bleaching effect on hair–you may even be able to go a little longer without having to maintain your roots.
When you're out and about on a sunny day, leave your hair down and let the sun go to work. Just remember to wear sunscreen to avoid getting a sunburn while you let your hair soak up the rays.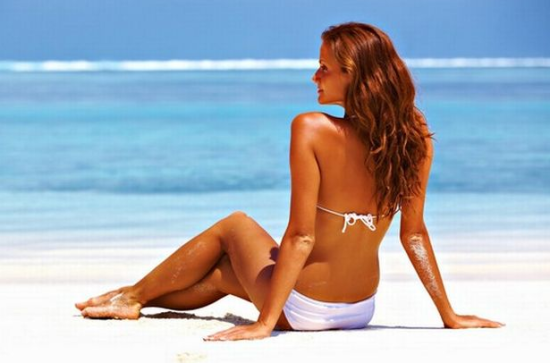 If you are near an ocean, get in it. Saltwater has wonderful effects on all hair types. Go for a swim and your strands will be lighter in no time.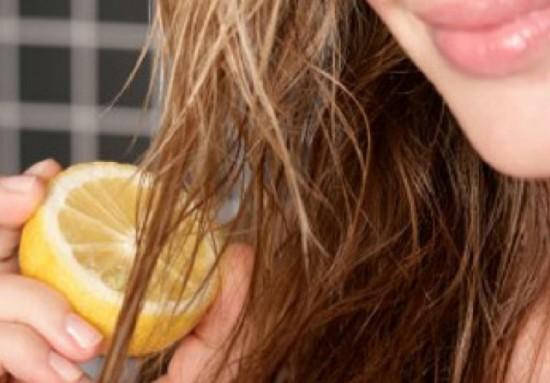 You've heard that lemon juice makes a wonderful lightener for your hair. It's true that lemon is an accelerant but with its acidic properties it can also be a bit drying, so try mixing it with:
Black tea will not only lift your spirits but it can also lift your hair!  Tannic acid which is plentiful in black tea and is what causes bitterness and astringency.  That same acidity can bring out highlights in your hair. Simply brew your tea using several teabags, letting it steep until dark and strong and then apply it generously to your hair.  Leave it on as long as you like, the longer the better and then rinse and repeat.  The effects are cumulative so the more times you apply the better the results!
You may already know that a clarifying shampoo will lightened colored hair, but did you know it will lighten natural hair as well? And the more you wash the lighter you'll go.
For non-colored hair we recommend using an ammonia-free hair color like Madison Reed and going no more than two shades lighter than your natural color. If your hair is colored, you can go up a half shade lighter and  still get great results. As always, we suggest doing a test strand underneath your hair to see what color you will get before doing your entire head of hair. 
A really important rule of hair color: Artificial hair color cannot lighten artificial hair color. Technically, it can, but only a half a shade. For example if you've colored your hair dark brown, or black your safest bet is to go for a beautiful, cool-toned medium brown.
Tips for How to Lighten Your Hair Safely
Go Play Outside
Take a Dip
When life hands you lemons, make your own natural lightener.

Coconut oil: This won't lighten your locks but will keep your hair moisturized when mixed with other ingredients.
Chamomile: The chemicals of chamomile flowers work to bring out light tones in the hair.
Honey:  When honey is mixed with distilled water, it undergoes a chemical process that will allow you to quickly lighten your hair. This method works due to the natural hydrogen peroxide that is found in honey. We all know the affect that hydrogen peroxide has on hair. The iron that is also found in the honey oxidizes the oxygen free radicals that are released by the hydrogen peroxide.
Cinnamon: Cinnamon naturally contains peroxide, but it won't dry out your hair.

Tea Time
Clarifying Shampoo
Color your hair – But stay in your range
Be sure to check out How to Lighten Hair for Spring as well!
Check out the latest Stunning Blonde Hair Color Ideas from Madison Reed to find your next inspiration!
And don't miss our Madison Reed Hair Color Chart.
Share Your Photos: #MADISONREEDCOLOR