Fabulous, Salon-Quality Hair color
Free of Harsh Chemicals Like PPD & Full of Nutrients For Healthier Hair
Find Your Perfect Color
Starting at $19.95
Sarah is wearing Vesuvius Red with Barolo Gloss
Sarah is wearing Vesuvius Red with Barolo Gloss
Who Knew Color Could Be This Easy
Our Radiant Color Kit contains everything you need to make the coloring process less painful, and hopefully add a tad of luxury. All this care goes into our kits because we want you to have the absolute best coloring experience possible.
What's In the Box
Every Radiant Hair Color Kit includes:
Easy to Follow Personalized Instructions

Radiant Color Cream & Activator

Two Pairs of Non-Latex Gloves

One Drip-Free Cap

Barrier Cream & Cleansing Wipe

Color Preserving Shampoo & Conditioner
Madison Reed – In the News & Rave Reviews
"One look at this swank new color kit, and we were ready to change our no-box stance."
"Hair Color That's Actually Better for Your Health .... Madison Reed has re-assessed the coloring process"
"Really convenient, less daunting and really much more user friendly."
"What really sets the 27-shade range apart is the brand's customer service and technology."
Superior Results You Can See And Feel
Unlike most drugstore brands, our color has multiple tones, so you'll get vibrant but natural-looking, multi-dimensional color. And since our formula is much gentler without the harsh ingredients normally found in other hair colors, your hair will be shinier and healthier after the coloring process.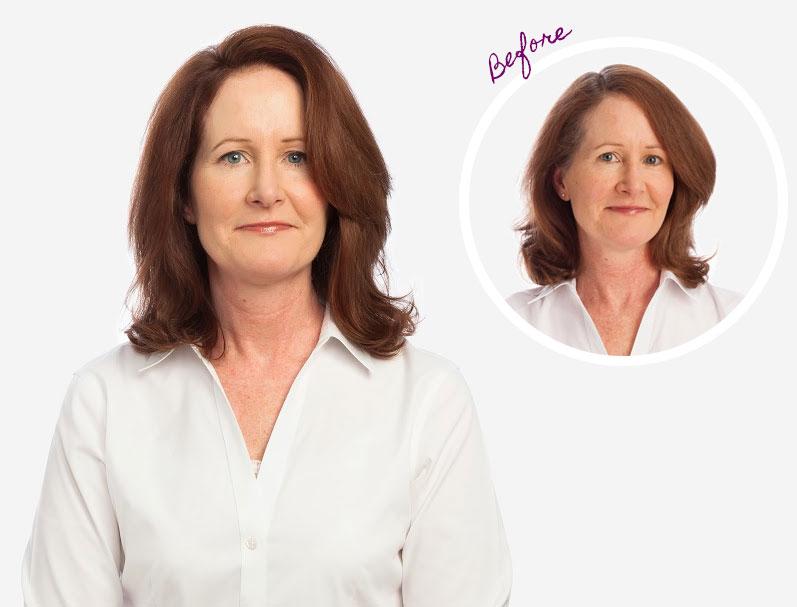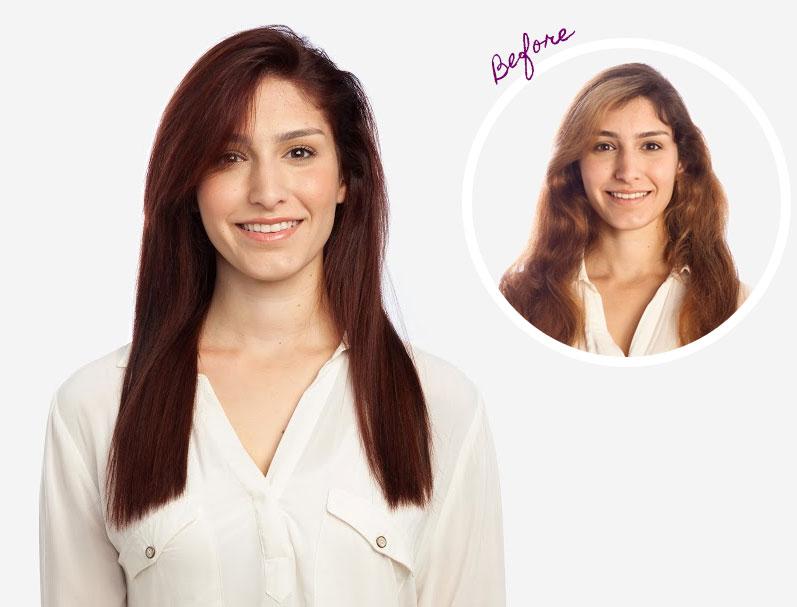 Better Ingredients for Healthier, More Beautiful Hair
We eliminate 22 chemicals banned in Europe, but still in use by most major hair colors in the US. Not only do we remove those bad ingredients, but we also add naturally derived nourishing elements to soften, strengthen, and rejuvenate hair after the coloring process.
You can feel, smell, and see the difference – No more oppressive smells or painful scalp burn (in fact our color smells great)! No more damaged, crunchy hair. Only soft, vibrant, healthy locks that look and feel amazing!
ammonia free
ppd free
no parabens added
gluten free
smells great
Plus:
triple care complex
from Naturally Derived Ingredients
ARGAN OIL

for added moisture

KERATIN

for hair strengthening

GINSENG EXTRACT

for hair rejuvination
drugstore & online brands
contains ammonia
contains ppd
contains parabens
contains gluten
harsh odor
scalp burn
allergy prone
Rave Reviews From Customers & Salon Experts
"My gray has never been covered so completely and my color was rich and amazing, even my husband loved the color and it takes a lot for him to notice"
∼ Louise O.
(PERUGIA BLACK - 2NAA)
"Madison Reed is very easy to mix and apply, and the results are amazing… incredible color that has depth, shine and really lasts."
∼ Sally Hershberger
Celebrity Stylist
"Madison Reed makes hair coloring easy, fast, mistake-proof and your hair looks beautiful after using it."
∼ Alex Chases
Celebrity Stylist
"I was amazed at how this hair system seemed to enhance my natural color while also delivering such vibrant red tones to my gray hair."
∼ Shakena
(TRISTE RED - 5NRM)
"I had the same soft, shiny, vibrant finish that I get from the salon – without the 2 hours and $200. HELLO BRILLIANT. Now I'm hooked."
∼ Chloe
(SARDINIA RED - 6NCG)
"Seriously looked and felt like I had this professionally, and yet so simple."
∼ Amy W.
(SARDINIA RED - 6NCG)
"Instead of driving my husband out of bed with an aura of chemicals, I had shiny, smooth hair that smelled terrific!"
∼ Catherine B.
(SARDINIA RED - 6NCG)