Brilliant Women: Lynn Perkins Finds Inspiration in Helping Parents
by Shirley Chan {{"2015-04-08T08:00:44-07:00" | blogDate:'MMMM d, y'}}
Every month, Madison Reed spotlights phenomenal women who are making a positive impact on the world. Let's celebrate their accomplishments and the possibility for all of us to make a difference!
Get to know Lynn Perkins, CEO and Co-Founder of UrbanSitter, an online resource for parents to find and book trusted babysitters. She shares her inspiration for creating a service that gives parents more freedom, tips for building the career and life you want, and some savvy secrets for looking polished on the go.
How does UrbanSitter make finding child care easier?
We help parents and sitters connect using social connections and real time availability to cut out some of the back and forth. Parents can see if a sitter is available at the time they need and if any of their friends have used that person.
We show reviews, the number of repeat families a sitter has had, and even how quickly a sitter responds. Most of the sitters have short videos, so you can get to know them if you don't have time to interview them. You can make your decision based on what you need that day.
What inspired you to start this company?
I love to connect people and set them up for dates, jobs… you name it! When I had young kids and was taking a break from my job, I had more and more mom friends asking, "Do you have a great sitter?"
I realized that a lot of people were looking for childcare by asking their friends. Meanwhile, I saw more and more websites using social connections to improve other aspects of life. So I put those ideas together to create a company that could really help both the parents and the sitters by connecting them in a better way.
How did you start your career?
I knew I wanted to do something entrepreneurial and was looking for jobs in startups. I started seeing jobs that weren't a good fit for me but were perfect for my friends, so I would call the companies and asked for a finders fee to connect them to the right candidates. After that, I joined a company called Bridgepath, one of the first online job boards.
The common thread through my career has been finding new ways to build things, be creative, and connect people.
And now you've started a company that does all three. How is it different to build your own business?
The toughest thing is prioritizing resources. You can't build everything, so you have to do the most important things. For UrbanSitter, we asked ourselves what the biggest pain point was for parents. On our site, you have the ability to find good sitters—that had to be built first.
Then we thought about what was next. Even with great sitters, making sure they're available is the next important piece of information when parents are making plans. That's why we show availability and response time. Parents can get some of that freedom back to make last minute plans.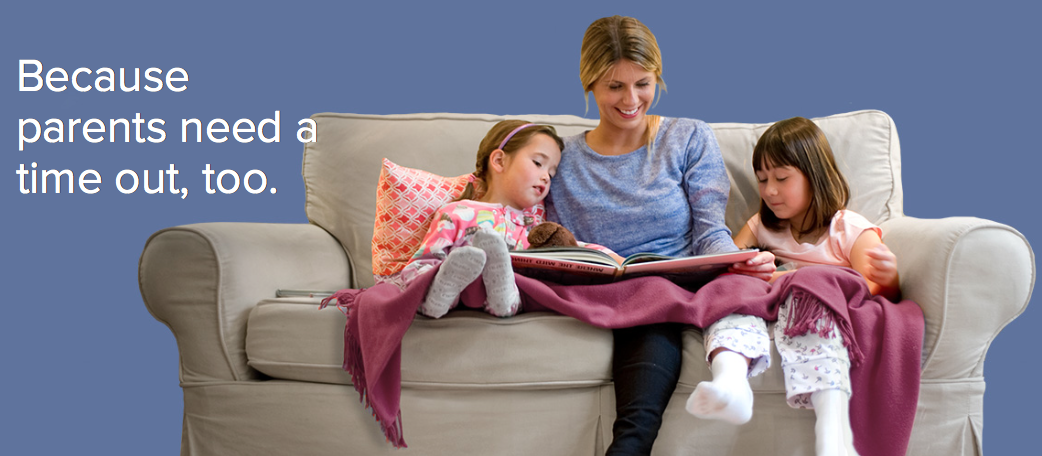 What advice would you give other women who are changing or building their own careers?
Talk to as many people as you can. Don't limit it to the company or industry you want to get into. You'll meet more interesting people, and it's better than networking for the sake of networking.
Have self confidence. Know that if you put in the time and effort, you will find a way to make it work. Don't be afraid to take risks to make something happen.
That's great advice! What keeps you motivated and excited?
Being in a company that's growing and helping people. Day to day, I love getting feedback from our customers. Parents write to tell us they were going to have to cancel plans or tickets to a show, and then they found a great sitter. And sitters write to tell us how they're getting more business and it's helping them pay tuition or buy their first car! Whenever I hear we made a great connection, I get excited.
What keeps you centered on the things that are truly important?
On the work front, I try to keep in mind what's really crucial. Every day, I write the five most important things on a sticky note. Some days I get to all five, and some days things happen and I can't. I try not to sweat the small stuff.
It's the same for my personal life. I found that it's rewarding to have time with my husband & kids where I'm focused on them. I love to cook big meals and make things for the house, but I have to let that go to make room for what's important right now.
What's the most recent thing that made you smile or laugh out loud?
My son, who is not quite two, was trying to eat spaghetti all by himself. There were noodles stuck to his face and sauce all over!
What makes you feel beautiful?
Being able to exercise, and spending time with people I like.
Time for our beauty and hair speed round! Do you have secret tricks to look polished when short on time?
One of my tricks as a mom is to put a robe on over my clothes on the days I have to get dressed up. Then I can help the kids before I finish getting dressed without making a mess.
What are your tips for beauty & hair care on the go?
Keep lip gloss, mascara, and a hair brush in the car.
I always wear comfortable shoes, and carry a large bag to keep an extra shirt, a few accessories, and nicer shoes with me. Even on a fairly casual day, changing the accessories will change the outfit for a meeting or take it from day to night.
What are your quick & easy travel tips to look and feel good?
Stop in the bathroom on your way out of airport for a quick mirror check. It doesn't take long, and you'll feel less rushed.
When I fly into a city like New York or Los Angeles, I book an appointment at one of the hair drying places. I can look at notes and prep while getting my hair done by an expert.
Drink water. Don't let travel change your water routine.
Thanks for sharing your incredible insights, Lynn!
Join the movement for celebrating strong women. Sign up for the Madison Reed email newsletter and follow us on Facebook, Pinterest, Instagram, YouTube, and Twitter.