Madison Reed
4 Makeover Apps for Body, Mind, and Style
A web and smartphone app developed by Rosetta Stone, this easy to use app quickly puts you on the path to a brighter, more flexible brain. Other brain training apps, like Lumosity and Elevate, offer similar training structures, but different types of games. We suggest checking them all out (they're all free) and see which one works best for you. Fit Brains Trainer is available for free on iPhone.
Have a 100 photos of yourself, but not one you want to use as a profile picture? Perfect365 is a digital makeup and photo retouching app that can make all your photos look like you just woke up on your best day. For those of us who just aren't so photogenic, Perfect365 give you the perfect little touch-up for every photo. Available for free on iPhone.
Get access to dozens of professional makeup video tutorials, step-by-step instructions for your favorite looks, and info on the products you love most. Make Up For Ever Pocket Studio will even help you find out where you can buy that perfect lip gloss. Available for free on iPhone and Android.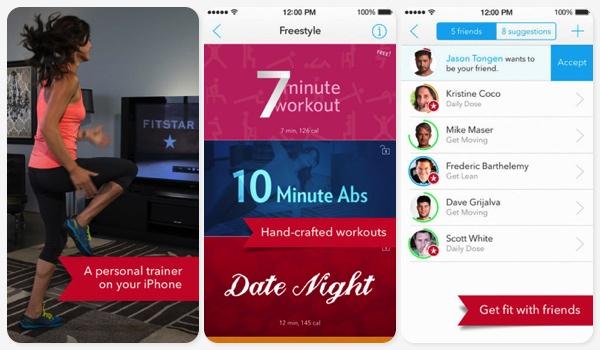 FitStar is a personal trainer that evolves with you. And you even have NFL legend Tony Gonzalez leading you through all the easy-to-follow workouts. Sometimes a little star power is just what you need to get moving. Available for free on iPhone. Premium in-app purchases available.